Mightier than the thunder of the great waters,
mightier than the breakers of the sea
– the LORD on high is mighty.
"So is my word that goes out from my mouth: It will not come back to me empty, but will accomplish what I desire and achieve the purpose for which I sent it!" – Isaiah 55:11
 Celebrate with us all that our Mighty God has done, is doing and will yet do!
News of the DAY: The Grace Moments APP is now available
for your Apple and Android phones!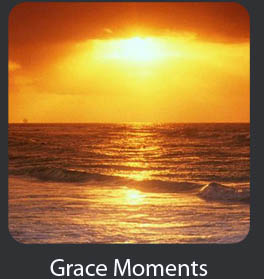 Please PRAY for our April Upcoming Events!
April 8, 2016 – Sylane Mack will be at Carlisle Evangelical Free Church in Carlisle, PA. Teresa Warren and Barb During will be serving as our TBG ministry team.

April 9, 2016 – Sylane Mack will be down the shore at Bayside Chapel in Barnegat, NJ. Teresa Warren, Dave and Kyoko Kneller and Tim Mack will be serving as our TBG ministry team.
       Both of these evening events, although held in very different locations about 184 miles apart, will be open to all women, and flowing with the Word, love, grace and truth of our Lord Jesus Christ as Sylane shares her personal testimony via her teachings of "How Big is Your God?"
"…in all these things we are more than conquerors through him who loved us. For I am convinced that neither death nor life, neither angels nor demons, neither the present nor the future, nor any powers, neither height nor depth, nor anything else in all creation, will be able to separate us from the love of God that is in Christ Jesus our Lord." – Romans 8:37-39
April 15-17, 2016 – Sylane Mack will be with the women of Central: A Christ-Centered Church of Ewing, NJ for their Spring Retreat hosted at America's Keswick in Whiting, NJ. Throughout the weekend, Sylane will present various teachings on "Finding Focus in A Frenzied World" to help all who listen to slow down, breathe more deeply, refresh and refocus on who they truly are in Christ and on the divine power that has been given to all who follow Him on the path, "the race," God has marked out for us. As well, Central's "very own Laura Vellenga, Intervarsity campus ministry staff for twenty two years, will lead a session of Bible teaching and interactive Bible study."  PRAY for our Mighty and Loving God to unite us all fully to HIM and to each other as we serve together with Central's Leadership Team. DeAnne Harland and Karen Secrest will be serving as our TBG ministry team. May we each yield fully to our God's desires and purposes! For His glory and for the saving, healing, growing and transforming of His people!
"Therefore, since we are surrounded by such a great cloud of witnesses, let us throw off everything that hinders and the sin that so easily entangles. And let us run with perseverance the race marked out for us, fixing our eyes on Jesus, the pioneer and perfecter of our faith." – Hebrews 12:1-2a.
SHARE the LOVE of CHRIST by… 
Connect with Sylane via Facebook! 

Remember to join us on the 10th day of each month as we passionately PRAY for God's life-giving, life-freeing, transforming work to be done in the lives of all with whom we minister – at conferences, counseling sessions, on corners and in coffee shops!
With much love, thankfulness and many prayers through our Lord Jesus Christ –
Sylane Mack – on behalf of the entire Board and Staff of Transformed by Grace!